2020 Rockland Good News Run

Saturday, June 13, 2020 at 10:00 AM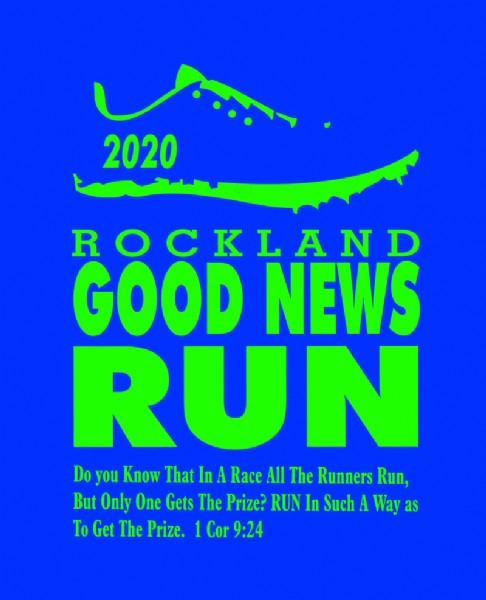 Our annual 5K/10K Walk/Run is an officially timed, and designated course on a path encircling beautiful Rockland Lake. Registrants can participate as individuals or form teams to raise funds for a worthy cause.
The Good News Run attracts many participants every year both in and out of the church community who will on the second Saturday of June choose to walk or run around beautiful Rockland Lake. They not only challenge themselves on the course but also do so in raising funds for a good cause both locally as well as nationally and internationally.
Our prayer is that the CHURCH and Community will come together as individuals who like to exercise, walk or run, and build teams who would raise funds to support causes dear to their hearts. For those who do not know Christ, we pray that seeds will be planted for them to know him.
There are so many physical needs in Rockland and this event provides a great opportunity for local organizations to raise money to support their own cause or to address a need that they see in the community, the nation or the world.
Since 2012 organizers of this event have raised over $150,000.00 and have been able to touch lives in the Rockland Community, Africa, India, Tanzania, Ecuador, Puerto Rico, Philippians, Haiti, Nepal, Honduras and Cuba.
We urge you to join our run, build your team, raise funds for a worthy cause and impact the world.
Click here for photos of the previous 2017 & 2018 Good New Run events.
Event Location
Rockland Lake State Park • 299 Rockland Lake Rd • Valley Cottage, NY 10989 • US